News
Top news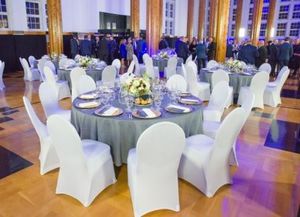 ~~ 10 -11 June 2021 - XI. Transport Science Conference, Győr, Hungary ~~ 28 - 29 June 2021 - X International Symposium, Katowice, Poland ~~ 30 June - 02. July 2021 - XIII International Scientific Conference, Katowice, Poland ~~ 12 - 13 August 2021 - DVWG Jahresverkehrskongress 2021, Berlin, Germany ~~ 2 - 3 September 2021 - ÖVG Jahrestagung 2021, Graz, Austria ~~ 9 - 10 September 2021 - XXI. Current Issues in Urban Transport Conference/E-mobility Conference (2in1), Visegrád, Hungary ~~ 17 - 18 September 2021 - GdI Fachtagung und Generalversammlung, Zurich, Switzerland ~~ 20 - 21 September 2021 - Euro-Trans 2021, Warsaw, Poland ~~ 22 - 23 September 2021 - Horizons 2020, Zilina, Slovak Republic ~~ 22 - 24 September 2021 - 8th RSS 2021, Athens, Greece ~~ 30 September - 01 October 2021 - 2. DACH-Kongress, Friedrichshafen, Germany ~~ 30 September - 01 October 2021 - ZIRP 2021, Sibenik, Croatia ~~ 30 September - 01 October 2021 - SIET Roma 2021, Roma, Italy ~~ 07 - 08 October 2021 - 19th ETC, Maribor, Slovenia ~~ 7 - 8 October 2021 - 19. Wiener Eisenbahnkolloquium Wien, Austria ~~ 14 - 16 October 2021 - 3rd TTS Conference, Bitola, North Macedonia ~~ 3 - 4 November 2021 - INAIR 2021, Malta ~~ 10 - 12 November 2021 - V. Hungarian Transport Conference, Siófok, Hungary ~~ 16 - 18 November 2021 - INNORAIL 2021, Budapest, Hungary ~~ November 2021 - Golden Chariot International Award, 15-year anniversary, Brussels, Belgium ~~ 23 - 25 June 2022 - DVWG Jahresverkehrskongress 2022, Wuppertal, Germany ~~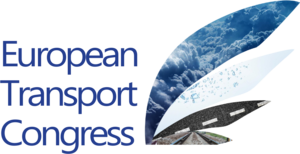 The European Platform of Transport Sciences - EPTS Foundation e.V. takes great pleasure in inviting you to the 19th European Transport Congress (ETC), which will be held from 7 to 8 October 2021 in Maribor, Slovenia. The Congress will be organized by the University of Maribor and the EPTS Foundation e.V.

The Topic of the Congress: European Green Deal, Challenges and Solutions for Mobility and Logistics in Cities
Participation in the conference is free of charge. The decision whether to hold the event online or live will depend on the epidemiological situation and will be determined in June 2021. At this time, after the decision, we will provide you with further details on hotels and arrangements. But we can already confirm that the congress will take place in one of these cases, online or live. Registration for the congress will be available at the end of June.

For further information, please visit: http://www.epts.eu/etc2021
We are looking forward to meeting you all at the 19th ETC in Maribor.
Read more … [ETC]: 19th ETC, 07 - 08 October 2021, Maribor, Slovenia
Additional news
"Grenzüberschreitender Verkehr der Zukunft – Perspektiven des DACH-Raumes"

Am 30.9. und 1.10.2021 in ZF Campus der Zeppelin Universität Friedrichshafen, Fallenbrunnen 3

Mit dem übergeordnetem Ziel, sich zu gemeinsamen Verkehrsthemen auszutauschen, laden die verkehrswissenschaftlichen Gesellschaften aus Deutschland, Österreich und der Schweiz zum 2. internationalen DACH-Verkehrskongress ein. Gemeinsam mit ExpertInnen wirft das internationale Veranstalterteam einen Blick in die Zukunft des Verkehrs der deutschsprachigen Regionen. Die Leitfrage – Wie wird der grenzüberschreitende Verkehr sich in den kommenden 50 Jahren weiterentwickeln? – wird das Programm der Veranstaltung prägen.
Eine Registrierung für die Präsenzteilnahme ist ab sofort unter folgendem Link möglich